30th April 2019
Chapter House Funerals – Supporting our Community
Melbourne Funeral Directors, Chapter House are proud to support our local community.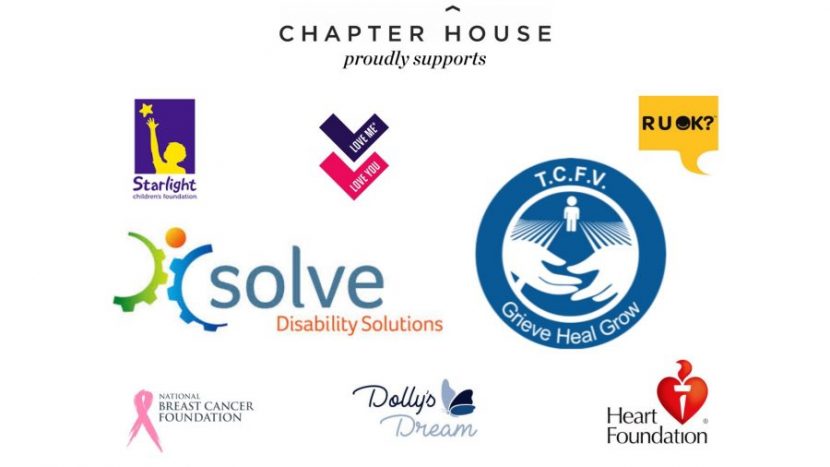 Solve Disability Solutions are a not-for-profit organisation providing state-wide services and custom Assistive Technology (AT) solutions for people of all ages living with disability. Their experienced workforce will assess and address your goals, abilities and functionality to provide you with options for practical, cost-effective and appropriate AT solutions.
Phone: Central office in Kew on 1300 663 243. Open weekdays between 8.30am and 3.30pm.
Website: solve.org.au
Email – info@solve.org.au
Compassionate Friends of Victoria is a Bereaved Parent and Sibling Support Centre using their lived experience, they support the parents and siblings of a child who has died, at any age and from any cause.
Phone: 03 9888 4944 or 1300 064 068 – 24 hours a day, 7 days a week.
Website: compassionatefriendsvictoria.org.au
Email: support@compassionatefriendsvictoria.org.au
Chapter House is also involved supporting family and friends participating in fun runs, walks and charity nights with the following organisatations:
Dolly's Dream – dollysdream.org.au
Asylum Seeking Resource Centre – arc.org.au
Heart Foundation – heartfoundation.org.au
Fight MND – fightmnd.org.au
Fred Hollows Foundation – hollows.org/au/home
Love Me Love You – lovemeloveyou.org.au
R U OK? – ruok.org.au
Starlight Children's Foundation – starlight.org.au
National Breast Foundation Foundation – nbcf.org.au