19th November 2019
Memorial and Funeral Service Venues Bayside Melbourne
Rachael Angus from Chapter House Bayside has sourced beautiful venues to hold memorial or funeral services along Melbourne's beautiful bayside. We work closely with these venues to ensure your families are cared for in a time that requires us to take on the details so you need to worry.
Overlooking Port Phillip Bay, Sandringham Yacht Club is set in one of Melbourne's most breathtaking locations.
The Sandringham Yacht Club is unrivalled attention to detail, panoramic bay views and superb cuisine create the perfect setting for a life celebration.
Located on the foreshore of Port Phillip Bay, our Clubhouse boasts three dynamic, flexible event rooms to suit any need.
Functions By The Bay is a premier venue to host a memorial or funeral service  on the Mornington Peninsula.
Each of their three rooms has its own fully licensed bar with stunning views over Port Phillip Bay and beyond.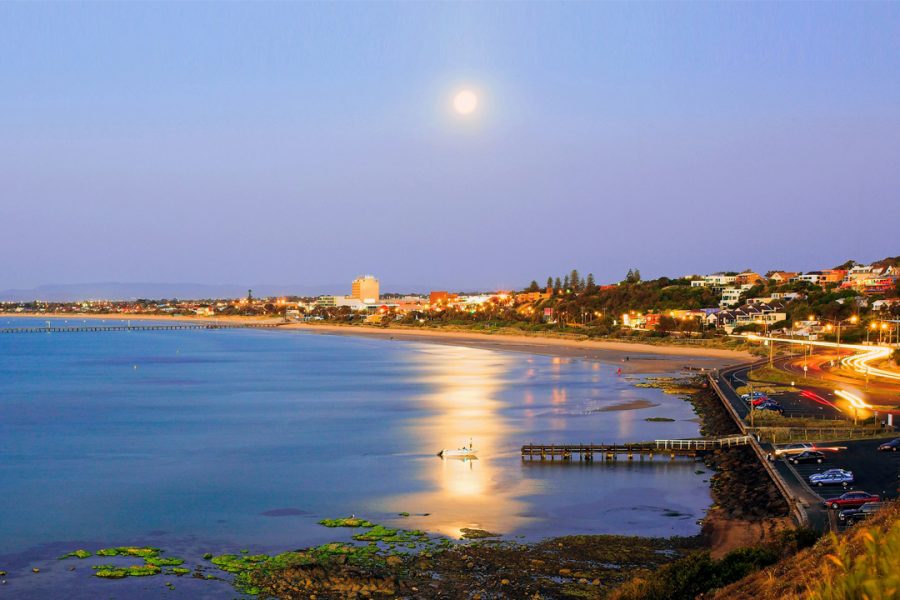 Black Rock Yacht Club, situated on the southern shores of picturesque Half Moon Bay, offers arguably the most beautiful views Port Phillip Bay has to offer. With the Red Bluff Cliffs majestically ruling over the Black Rock Jetty, the city skyline perched on the horizon, and the old shipwrecked vessel 'Cerberus' bravely standing up to all that nature can throw at her sitting tentatively at her station.
Stormy fronts and ferocious waves, to blazing fiery red and purple sunsets over glassy waters are enjoyed equally from the vantage the club room has to offer, and makes it the perfect location for a memorial service or wake.

Black Rock Yacht Club
With unrivalled panoramic views over the St Kilda foreshore, West Beach Bathers Pavilion offers a unique beachfront setting for the most memorable service.
There are comfortable indoor and outdoor spaces, with access to the beach, to enjoy everything the venue has to offer.
The pavilion has expansive sit-down capacity of 250 and stand-up cocktail capacity of 550, the only limit is your imagination.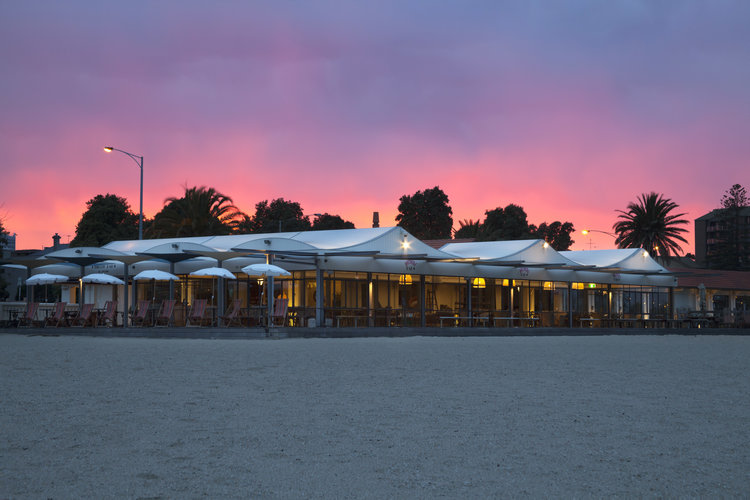 Sandy by the Bay is a modern venue in Melbourne, which offers panoramic views over Port Phillip Bay, Sandringham marina and the city skyline, a spectacular backdrop both day and night. Boasting an abundance of natural light with floor to ceiling windows, the function venue is an adaptable space that suits both small and large groups.
Port Melbourne Yacht Club places you on the bay with some of Melbourne's best water views.
Have a 'life celebration' with spectacular views night or day. This highly flexible Venue space can be configured to give you a truly unique experience.
The space provides capacity for up to 200 people and can also be configured for smaller more intimate events.
The venue is conveniently located on Main Street in Mordialloc with off street parking and offers a choice of four private function rooms for your convenience.
There are three rooms that offer the flexibility to be configured in a variety of ways dependent upon your requirements. Our friendly staff will work with you to decide on the best configuration to meet your needs.